Founder | Master Cosmetic Tattoo Instructor
"I'm Tina, the Founder of Plush Beauty! I started my career doing nails and opened my first salon over 8 years ago. Lash Extensions hit the industry and I began offering lashes which allowed me to open my second full service salon 3 years later. Lashes and nails we're my passion, but I was ready for the next level."
"Cosmetic Tattooing was still new to the midwest in 2017, so I took 4 different training courses in NY and CA to perfect my tattooing skills. Fast forward to today, cosmetic tattooing has allowed me to open another salon and Plush Beauty Academy. I'm excited to share all my knowledge on how you can use cosmetic tattooing to grow your business too!"
Advanced Skincare Instructor
"Hi, I'm Kara an Esthetician and AVEDA Alumni. I started working for Plush Beauty in 2019. I'm always interested in what's new with skincare so, I took a training course for BB Glow over two years ago. I started offering it at the salon and loved the results it gave my clients. I was booked & busy and earned enough money from BB Glow purchase my first home!"
"My success with skincare has allowed me to train the other estheticians at Plush Beauty and I'm ready to share all my best secrets with you!"
"Hi, I'm Rachel an Esthetician and 3x Certified Lash Artist. I moved to Columbus from Utah over two years ago. When I joined the salon, I earned my third certifietion in Lash Extensions using Plush Beauty One Sec Volume Fans. I absolutely loved how much they improved my lash rentention and cut down my service time."
"I was so successful with Plush Lashes that I was able to close my books to new lash clients after my first year of starting over with new clients! Plush Beauty Lash products and training allowed me to take my career to the next level and I want to show you how you can too!"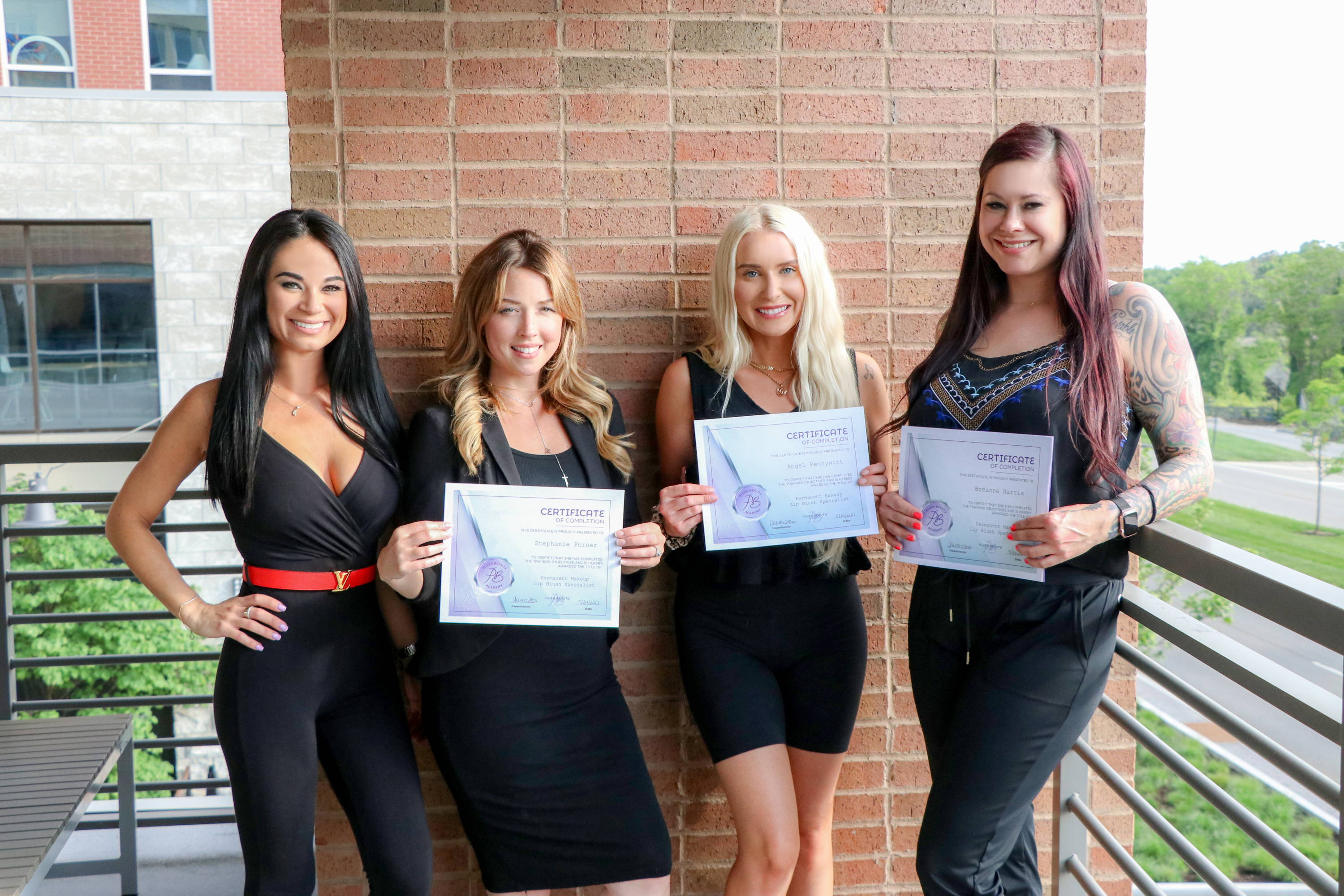 Start your advanced beauty edcation journey and earn more money
We offer affordable advanced training certifications equipped with a full product kit to get you started right away. Not only do we value our students, we take extra steps to ensure your success!
When you become a Plush Beauty Alumni, you'll enjoy the following benefits:
3 Months of Unlimited Support using PBA Online

Access to Plush Beauty's Training Facility

Request for One on One Refresher Training

Updates on upcoming In Person and Online Classes

Early Notification and Access to online Academy Events

Access to Plush Beauty Educational Articles

Downloadable Consent Forms

Join Community Discussion Boards

Send Messages to Alumni and Instructors

Recieve a Monthly Newsletter

Featured on our Monthly Newsletter

 
Take a class with Plush Beauty Academy and elevate your career!
"Hey there, I'm Naomi! I'm a Licensed Makup Artist and Educator with over 10 years of experience in the industry. I started my beauty journey in New York and moved to Ohio five years ago. When I came to Columbus, I realized there was so much room for creative growth and I wanted to be apart shaping future artists."
"After teaching on my own for a while, I knew I wanted to reach more artists, so I joined Plush Beauty Academy! It's always been my dream to teach other makeup artists how to find their niche and make GREAT money while having fun! I'm so excited to share everything I've learned with you!"
CHECK OUT OUR WORK
ON INSTAGRAM